Caleb
Deep bass and high sound pressure. Has an excellent balance of high pitch and low pitch sounds.
Developed in collaboration with a percussionist HIRO YOSHIMOTO.
Collaborator: Hiro Yoshimoto's career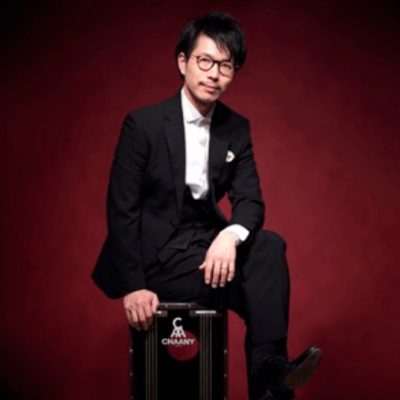 Born: Nagasaki Prefecture, Japan
Alma mater: Music course at Education department, Nagasaki University
He has a wide range of experience as a musician — all the way from a variety of percussion instruments such as cajon and drums' performance, to singing as a vocalist.
He has experience to have performed together with Miyuki Kawanaka, Mirei Kitahara, Hiroshi Takeshima, Takeshi Tsuruno, Ryu, Kyoko, Tomoyuki Nagasawa, Seiya Matsumuro, Naoto Kaiho, and so on, until today.
He has studied percussion instruments under Shuichiro Seki and Yumiko Kawai, drums under Takahiko Akiyama, Latin percussion under Kennichi Yamakita and Pepe Fukumoto, and djembe under Vakaba Kone.
Currently, he passionately performed percussion instruments in different kinds of places and occasions regardless of genre, as well as in live concerts and recording.
In the Autumn 2018, he developed a cajon「Caleb」 in collaboration with a cajon maker CHAANY in Nagano prefecture. Now it is on sale.
| Product | CHBD-S | CHBD-P |
| --- | --- | --- |
| Size | W300 x D300 x H450 mm | W300 x D300 x H450 mm |
| Weight | Around 5kg | Around 5kg |
| Front beating board | Acrylic | Acrylic |
| Body | Russia birch plywood/Oil finish | Russia birch plywood/Urethane Coating (Glossy) |
| Bass reflex duct | Resin | Wooden built-in type |
| Accessory | Wrench(For settings of beating board) | Peg:GOTOH M120 |
※Color of real products may be different with photos as every grain of wood is unique.
※Price and design may be changed without announcement in case of improvement of products are needed.